Sometimes in business, it's really exciting when others take notice of your hard work. Hearing about the recent ranking of Founders Approach as a "Top Web Developers in Baltimore" by the team over at Design Rush really made for some excellent "end of the week" news to tell our team.
https://www.designrush.com/agency/website-design-development/maryland/baltimore
*lil' shaq shake for the humble brag 😊*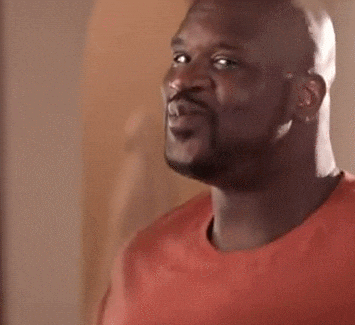 Everyone at Founders Approach is extremely proud of all our mobile apps and web projects throughout the years. When we saw this newest recognition we wanted to try and think of what we do that helps us stand apart. That thinking lead to this article.
The main goal we tell every team member is to be constantly willing to learn. It's truly the only way to recognize your mistakes and overcome them. When you are working in technology it's impossible to always build a perfect product, especially for a startup.  Everything you choose to do (or not to do for that matter) is a tradeoff. That's why at Founders Approach we always strive to work hard with our clients to decide exactly what is necessary for their first version of their mobile app or website.
One thing we try and do differently at Founders Approach is we spend a lot more time in the estimation phase with our clients. We have multiple meetings to discuss the idea and potential challenges and opportunities that exist. We then vet the project to make sure it's a good fit for our team.
Our goal at Founders Approach is to act as a guide for our clients and help them avoid some major pitfalls along the way. For nearly every estimation we typically break the project into multiple phases so we can follow our "Lean Startup" methodology (more on this in our full blog article about "What is The Lean Startup, And How Will It Save You Thousands of 💸Dollars💸?"). The goal here is as a small startup you don't have all the resources in the world so why don't you focus on what will truly drive the needle for your company. What are the core pieces you need to validate about your business model that will help you succeed the most and how do you invest just the right amount to make it succeed. We help clients walk through their idea and break it into multiple phases that can be accomplished over time during their first 2 years. Most estimations typically end with us working up a contract to build Phase 1 and then we are always available to complete the future phases as you scale. In technology, nothing is a one-time cost so we always work with clients to make sure they don't invest their entire budget into the mobile app or just Phase 1 for that matter. One of the best ways to do this is by breaking the features out over time and releasing each part in its own stage. Here's an example of our estimation sheet and what it typically looks like. We believe our time and effort in this stage is one of the number one reason we made it onto this list of "Top Web Developers in Baltimore.
Our niche has always been small to mid-sized businesses that are looking to build a quality product without breaking the bank. We can accomplish this by leveraging our team of domestic project managers with talented overseas developers to bring your ideas to life without compromising on quality or value. We've only been able to build this team through our constant effects to establish meaningful relationships with our team members and clients alike. We are blown away to see how our team has grown throughout the years and we are extremely proud of the fact that every project we've worked on has gone all the way to launch. This is a hurdle many other development companies falter on along the way and at FA we think this is because we put an abnormal amount of time in the estimation phase.
We are honored to see the Founders Approach name on the Design Run web page for "Top Web Developers Baltimore" and we are honored to be on that list with some other really incredible companies in Baltimore. We hope to see the Founders Approach logo appear on more sites in the future! Until then we will keep working hard and show off our nice new badge.